Insect Screening | SIMILTUFF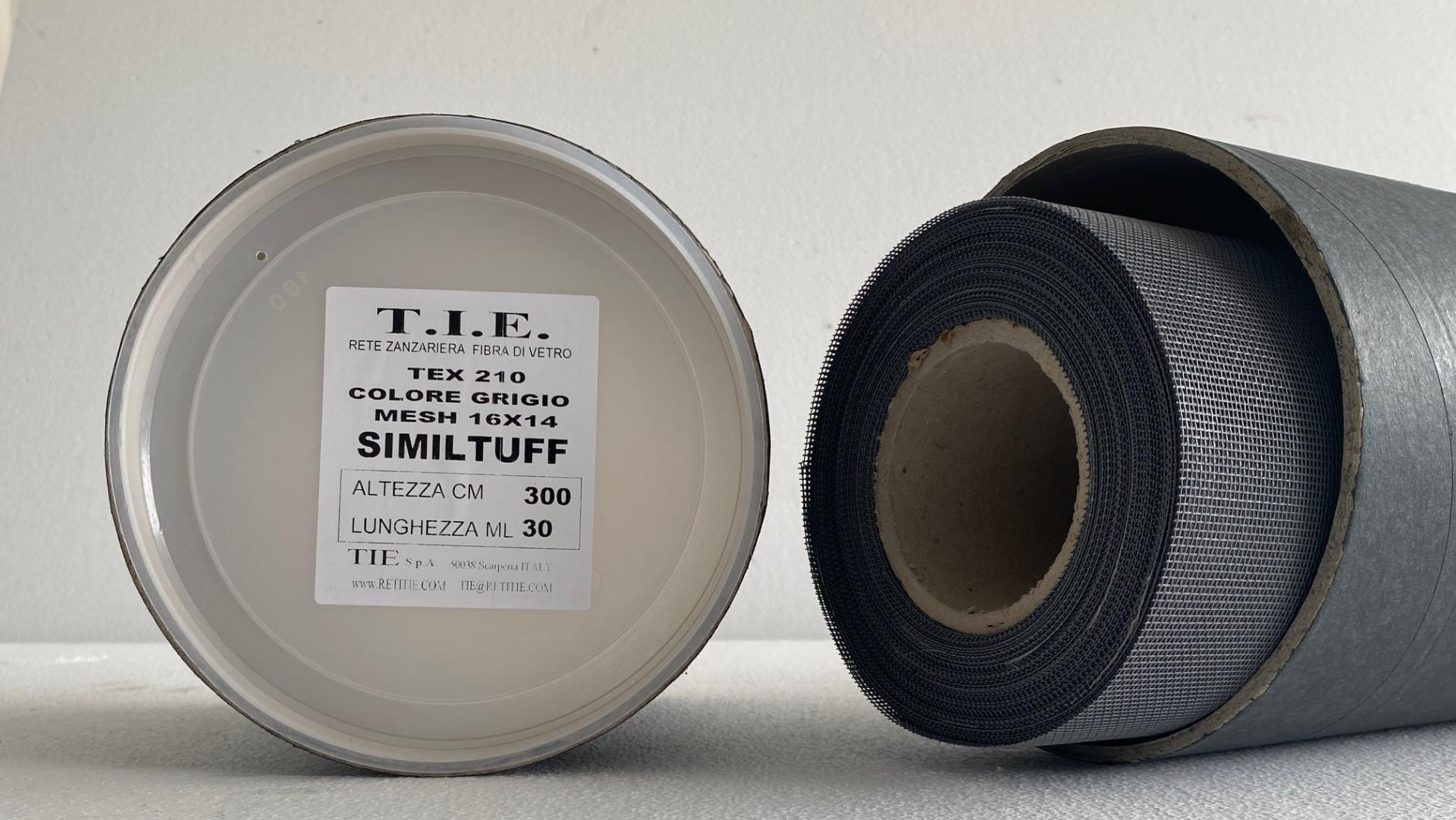 SIMILTUFF
REINFORCED INSECT SCREENING
The SIMILTUFF screening is characterized by very high resistance. It is designed to resist scratches from pets. In the 16x14 mesh it is suitable for professional manufacturers of roller insect screens. Its particular structure makes it suitable for large dimensions such as balconies, porches or outdoor structures. The use of this screening allows you to enjoy outdoor spaces with maximum protection and comfort.
The edges can be reinforced with all tape systems without problems. The screening can be welded together in order to cover large dimensions
It is available in gray and black color and the maximum height is 300cm. The screening is wound on a 76mm (3 inch) cardboard tube and is supplied in 30ml rolls. It is packed inside a rigid cardboard tube that avoids crushing and deformation, with transparent colored lids on both ends and an identification label.
Technical Data Sheet