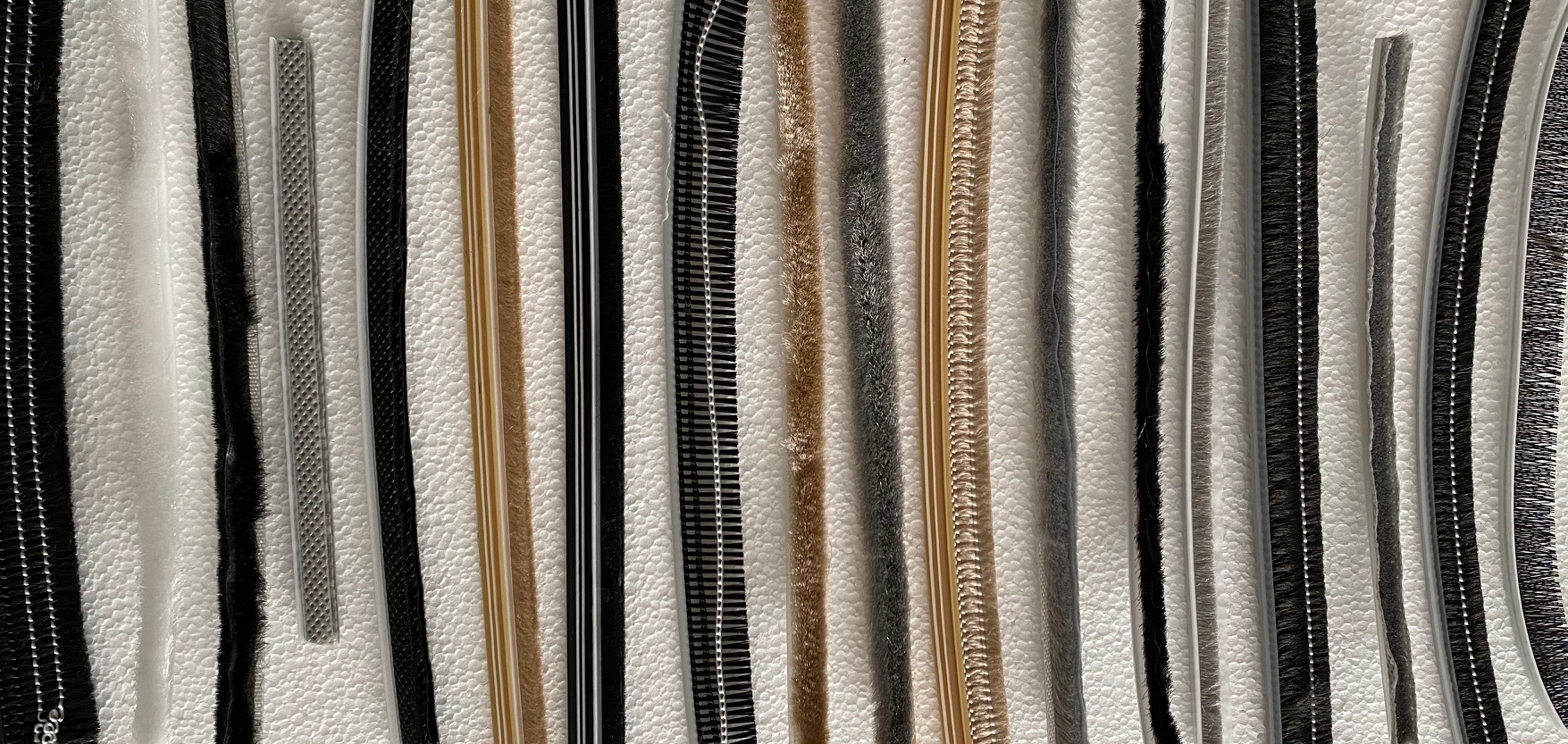 BRUSH SEALS
BRUSH SEALS
Brush seals are offered according to the dimensions and characteristics requested by the customer. Therefore it is possible to choose between a woven base (for a manual insertion in the profile) or rigid (for an insertion in the profile with automatic machines or manual with easy sliding).
The height of the pile also determines the base. For all sizes with a height of less than 10mm, while stocks last, the base is always woven.
The height of the pile can be chosen, it ranges from a minimum of 3mm up to a maximum of 24mm. You can choose the density of the pile. Usually the insect screening market uses a type called 3P
The pile is usually black, but on request it is also possible to supply it in gray or white.
Another feature is the possibility of supplying the product with inclined pile, either at 30 ° or 45 °, acting as a windproof brush for the lateral sliding guides.